Blue California is an entrepreneurial, science-based solutions provider and manufacturer of clean, natural, and sustainable ingredients used in food, beverage, flavor, fragrance, dietary supplements, personal care and cosmetic products. For more than 25 years, Blue California has built a strong reputation for creating value in these diverse natural product and nature-inspired industries.
We are one of the few vertically integrated companies in our focus industries. We apply our broad and deep expertise, including regulatory "savoir faire," to develop novel materials and new clean, green production methods to ensure successful commercialization of products to companies with global reach.
We innovate for and collaborate with our customers to find solutions for the current and future marketplace. We're an agile, energetic co-creative partner with a fresh perspective and have earned respect and appreciation through customer understanding, results focus, and discretion.
Our growth and future depend on our customers' success.
---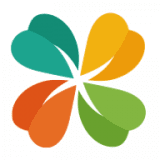 Our Values
At Blue California, we achieve the Capacity for GoodnessTM through our Values
Nature and Our Planet
Earth is a paradise and we work every day to reduce the footprint of our industry and work toward the highest quality of life for all.
Science
It's more than a method – it's our passion and our chosen path for enabling goodness.
Innovation
We are first and foremost entrepreneurs and problem solvers.
Trust
Our reputation is built on quality of goods and services, measured by our customers' satisfaction and protected through the discretion we are known for in every aspect of our business. Our success is only due to the success of our customers.